Sessions with lisa
What are you up to dear?

Ready and eager to take the next step in life and business and wonder how to go about? Got so many questions, butterflies in your stomach and a pounding heart? Desire support by your side to help you sort things out and to birth a new part of your journey? To keep your sanity, get hold of your brave heart and make it all happen? Desperately wondering how to step out of discounting yourself and stop keeping yourself small, stressed out, only half-living and unsatisfied? If you are a Yes to that, it sounds like you are ready for an Activation Session with me. Make it all happen. I invite you to learn more about the session and book below. Let's activate that hidden treasure and sleeping beauty inside of you.


Beloved, how about letting that love, fire and longing trapped inside of you come out and play more?
Tell me, what is calling you? What is it that you really, really deep down long for and are curious to experience and see manifested? In your life, business and leadership? Let's make that happen!

Welcome to book your Rich Soul Glow Activation Session with me by clicking the button below.

Call in transformation Sister!
I am here to hold sacred transformational space for you heart-centered woman, female entrepreneur and leader with a longing to take better care of yourself. To let go of limitations, fear and stress plaguing you and putting a stop to your dreams and longings to see the light of day.
This is for you Sister with a burning desire, willingness and courage to ignite your soul, to empower your femme essence and to let your dancing queen and inner Goddess loose, alive and free. You that are ready and daring enough to feed your hunger for growth, expansion and sisterhood and explore where that will take you.
Secretly - or not so secretly - crying out for a re-start, re-charge and re-make. To breath.
You are the kind of woman that has got a fire inside to spread your gifts, care and light in order to be fully expressed and deeply nurtured on a soul-level. You long to contribute to help balance this world in to an even more loving, happy, bright and uplifting place for all. Ain't nothing better. You crave living with purpose all day. Every day. In your daily life, professional setting and business. Let's light that match of yours and co-create your next steps.
I'm here to support you to move forward if you are called to make a shift now rather than later or maybe. Allow it to happen. The time IS now. In order to get started, please go ahead and book your Activation Session with me by clicking the button below. Warmly welcome!
How about the brothers, kings and good hearted men?
I often get the question if I also support men. And Yes I do! If you are a brave soul brother, aiming at walking and leading this new world emerging side by side with conscious women, I hold transformational space for you as well. You wanting to be part of the equation of balancing this world in to a more loving and human one is key.
When you have a burning desire, a will and courage to thread your own personal and spiritual journey and explore how that effects your personal life, your professional life and your leadership, I am here. Warmly welcome brother! Go ahead and book a heart-to-heart chat, your Activation Session, with me as a first step by clicking the button below. I have a few 1-on-1 spots available for you if there is a Go signal after that. Let the journey begin!
My invitation to you
I'm here to co-create your next steps together with you. Serving as your professional coach, mentor, trainer, speaker, transformational guide, soul visionary, strategic sounding board and confidant.
Listen, to live an enriched, purposeful, fully expressed and joyful life and have that colour your biz, leadership and professional arena as well, it's for you too. It is in your DNA. Let's cut the cord to the naysayers around you. And the one inside.
We'll explore what needs to be done in order for you to stop playing mind games, be a victim of negative patterns, the fearful voice of the Ego and to diminish yourself. No more. Drop stress, tiredness, boredom, lack of focus and soothe fear and anxiety. Drop what not fits anymore. Or never did in the first place.
It's time to turn your glow on.
To rise.
I invite you to open up to be seen, heard, held and healed.
Activated, empowered and transformed.
This is how we'll roll……
Let this to be your medicine, your foundation and your guiding star for creating a desired sacred lifestyle and running and leading a successful and deeply soul fulfilling business and be soul-aligned with that thing you do in life.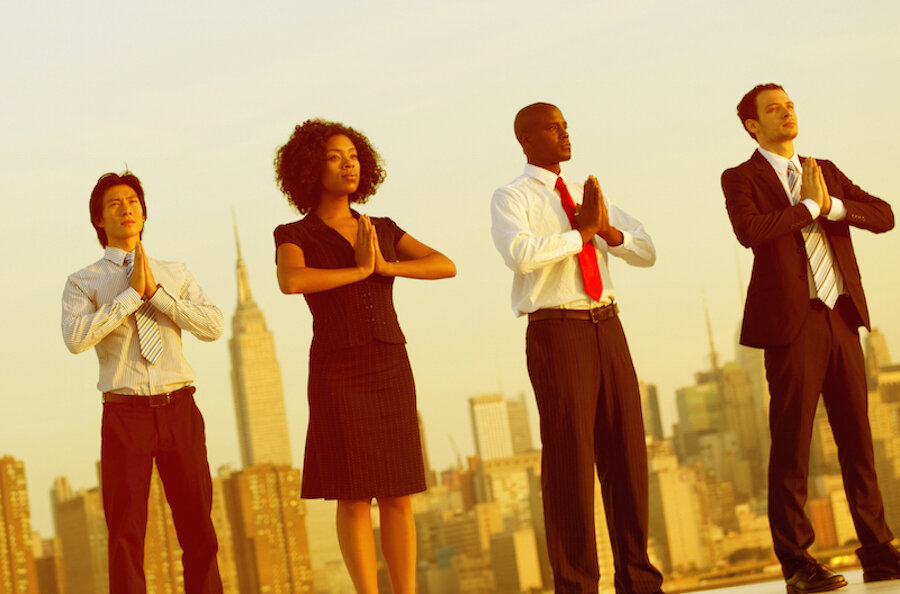 To pair soul purpose with strategy of life path, business and leadership and to then take aligned action is the power house combo that will have you arrive at the very best results, the most fulfilling satisfaction and the juiciest life experience. How does it get any better than that?
Allow what you do in life and your business to be a vehicle not only for living your dreams, but also for contributing to good on this planet. Be the light and the change!
Sister, it's your time to feel as humanly good as possible in your own skin. Speed up the self-care and self-love and bring on your Zen. Say No to overpowering stress and fear playing havoc under the surface. Get to know how to better handle, embrace and shift out of your lows. Yeah, add some TLC to heal your unbalances, adrenals, burnout and ascension symptoms. Manage fluctuating energy being a Highly Sensitive Person (HSP), Projector, Vata or otherwise energy sensitive. Get energized and turned on! You are worthy of the very best life has got to offer. That's your birthright. Remember that!
How about finally allowing your soul-whispers, joyful passions and vision to direct your path through life and to navigate your business and professional adventures? Have your heart explode with overflowing love, joy and awe as you expand your beingness and walk your talk in a soul-aligned brave way doing your thing and running and leading a blossoming business. The opposite is no longer an option. Roll up your sleeves and get started. This takes gusto and rewards you with sweet bliss, wild satisfaction and tears of gratitude.
My dear Sister, it's time to crack the code and take wing.
Let's co-create and find clarity of where you desire go next and how to get there. In your life, professional setting and business. Time to serve deeply while also receiving richly, pleasurably and soulfully. Get empowered and activated to create results that have you over the moon excited and have you come fully and vibrantly alive. Drop the fear, limiting beliefs and crippling stress. Those old tired patterns and ways of acting that don't bring you to the place you desire to be. Instead, open up to walk in purpose as the radiant bigger version of your self; your inner Goddess, Priestess, Queen and Healer, that you truly are. Let's chant; Yes! Yes! Yes!

And Yes, the same goes for you dear Brother! I hold 1-on-1 space for a few of you too; a man of good heart. It's time to ground in, find clarity of your mission and take brave soul-aligned action to live, gift and lead with what lights you up. Allowing you to fly with what this world is nurtured and enhanced by. Fly high with conscious, heart-based and radiant soul-sisters side by side. We are all part of the equation and the solution. Let's contribute to good; inside and out. So…..
Let's have a heart-to-heart CHAT!
Come, I invite you to have a heart-to-heart chat with me. Let's rise your vibration and get ready to call in the kind of magic you are longing for. Clarity and activation will give you the power to both act and attract. The time IS now. Welcome to book an Activation Session with me by clicking the button below.
THE GIFTS OF your activation SESSION
During our Activation Session you will:
Find clarify on what your dreams and desires really are and what direction to move in. This is crucial in order to be able to set tangible goals and take actions aligned with your genius, vision and soul purpose.


Become aware of what's blocking you from reaching, achieving and creating the results and dream manifestation you long for.


Explore the route and potential next steps that's got the ability to take you from now, bridging the gap all along to reaching where you desire to go, be and do.
Activate an enhanced state of peace, inner strength, satisfaction and lit up action mode as you gain clarity on your path moving forward and step in to the vibration of it happening.


Gain new insights around your personal and spiritual growth as well as how to create a desired sacred lifestyle and run and lead a blossoming business and professional setting.


Become aware if we are a good match to continue to co-create en route to your desired results and dream manifestation for life and biz. Learn how I can be instrumental in you desired continual expansion and manifested results.
ABOUT THE activation SESSION
LOCATION - Choose to meet Online through Zoom livestream or Live in Stockholm, Sweden (or other agreed location).
LANGUAGE - Choose to have your session in English or Swedish.
LENGTH - The session is up to 45 minutes long.
INVESTMENT - A. Online session 197 USD (Value 897 USD). Fee deducted if a 1-on-1 program sign-up.
B. Live session 319 USD (Value 897 USD).
PREPARATION - To get the best out of our session together, the booking procedure includes filling in a pre-questionnaire. See link in booking confirmation e-mail.
Welcome to explore how I can best support your journey by booking a Rich Soul Glow Activation Session. You'll become clear of what following your calling really means and requires. Let's activate the empowered manifestation of the next desired step of yours and the unfolding evolution of you. Allow the play to begin. I invite you to click the button below to book your Activation Session now. Warmly welcome!
The first step is to explore,
find clarity and get activated
Do you feel stuck or bewildered about how to move further on your life path or with your business adventure? If Yes, how about setting up a Rich Soul Glow Activation Session with me as a starting point to explore and activate the transformation and shift you're looking for? I invite you to come and have a heart-to-heart chat with me. Honour that the stir, butterflies and empty hollow unsettled feeling in your pit is your soul speaking to you and crying out for more and something else. It's a message meant to awake you! Especially if it feels scary as heck.
Let's explore what that longing stands for and what more and else is possible for you.

Let's find clarity about your soul's calling and your purposeful direction.

Let's explore how to bridge the gap from where you're at and to where you desire to go, do and be.

Let's activate your soul, energy, faith, strength, ground and strategize how to translate that fire in to courage, aligned action, tangible results and dream manifestation.

A Rich Soul Glow Activation Session is the first step in working with me supporting you on your life path, business adventures and transformational journey. It's also part of the application process for my high-end 1-on-1 programs and VIP Intensive Days.

Let's co-create a soul-aligned, healthy, deeply satisfying and beautiful path of yours. The one that makes you feel good inside and out. Vibrant, alive and excited enough to challenge your fears and perceived thresholds and make things move and come in to manifested concrete form more easily or at all. Let's convert the dark, grey and cloudy in to gold, light and crystal clear.

Welcome to book your Rich Soul Glow Activation Session with me by clicking the button below.


Until we meet,
I send you love, light and sparkles,

Lisa